Buy The AOCNO Tunnel Oven
Views: 368 Author: Site Editor Publish Time: 2022-09-16 Origin: Site
If you are running a pastry factory, you may need the help of the modern baking machine. These modern bakery machine can help you reach the volume production to increase your production efficiency. Our company, the AOCNO Baking Machinery Company, is a professional baking machinery manufacturer. We have our own direct factory and skilled workers. We have 36 years experience of making bakery machine line. Our main products is bread production line, like hamburger production line,toast production line and cake production line. The tunnel oven and spiral cooling tower conveyor are our hot sells.
Today I would like to introduce you The AOCNO Tunnel Oven.
The tunnel ovens can work continuously to produce the pastry. According to the heating system, there are two type of this baking equipment, the direct gas-fired and the electric heating system. The high-speed production line is the key to the output capacity of the plant. With the tunnel oven, the dividers, the output of the proofer, cooling tower and packing machine can work balanced against the production capacity. It can be used for loaf toast bread,hamburger buns,hot dog,baguette,croissant,cakes,biscuit,pastry,etc.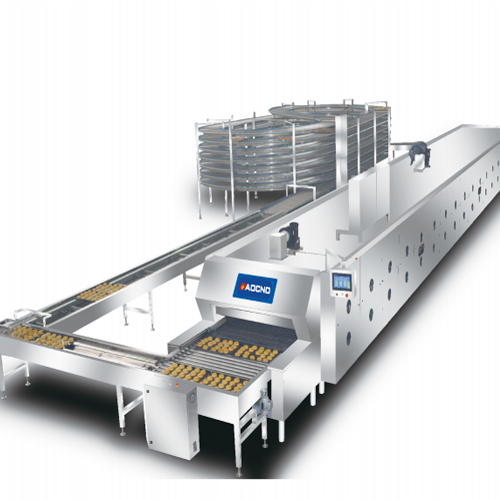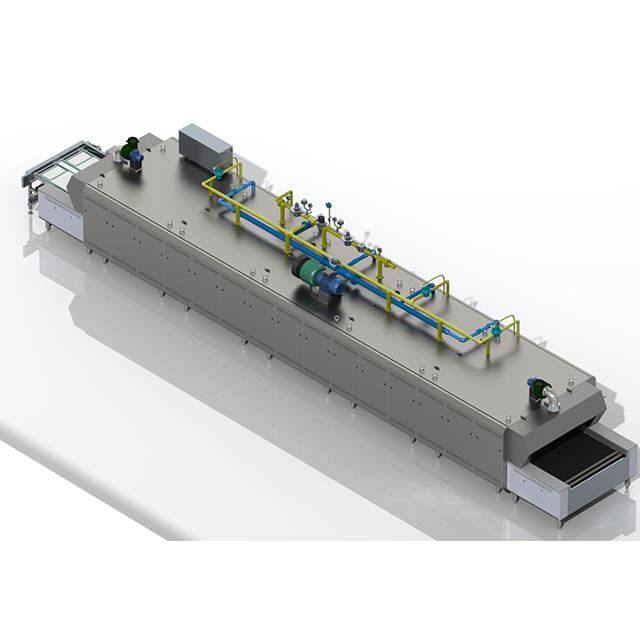 The tunnel oven is consist of many different parts, like electrical control system, mechanical transmission system, skeleton system, electric heating system, food delivery system, exhaust ventilation system and etc, . You may consider the size of the tunnel oven, whether it can be reasonably settled in your own factory. We can offer you the customized service to manufacturer your own tunnel oven.
It you are interested in this product, please contact is now!