Parts of a Commercial Dough Mixer
Views:4 Author:Site Editor Publish Time: 2020-10-22 Origin:Site Inquire
In most cases, commercial dough mixing consoles have common components and functions. Most dough mixers will include front and back covers, safety/bowl covers, mixing device attachments, bowl lift wheels or levers, bowls, and power and speed controls. Some devices may have electric bowl lifts or other accessories, but in general, commercial mixers operate in a similar way.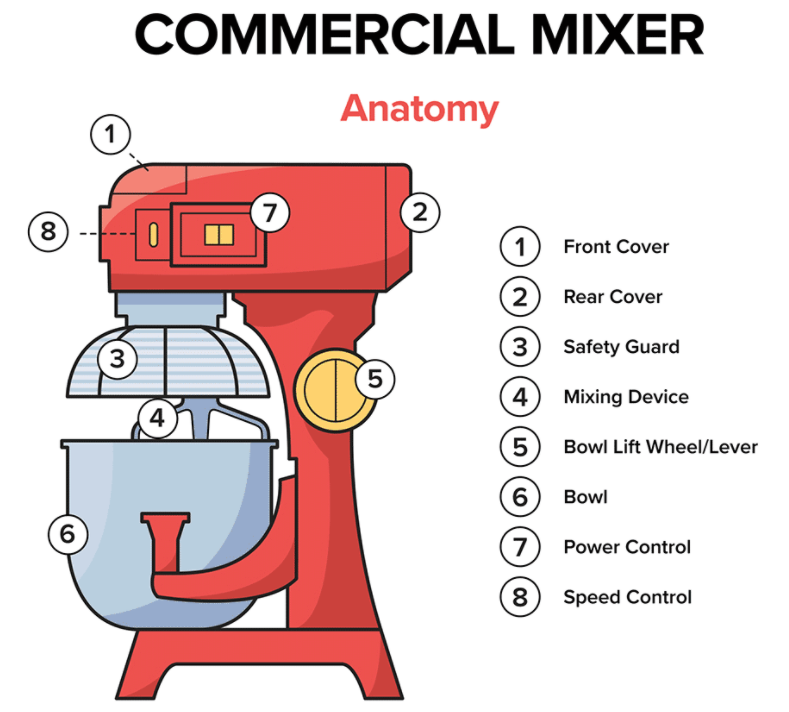 Different Types of Commercial Mixers
The Removable Dough Mixer has strong power and is suitable for industrial production and various soft and hard doughs and high-gluten doughs. Imported key components. The mixer is made of high-strength steel and stainless steel and is a durable hydraulic power unit. This mixer is used in conjunction with our dough divider, which can adapt to various baked food production lines and improve production efficiency.
The closed mixing bowl cover with a 9-inch Siemens touch screen can set more than 10 mixing programs, automatically add powder port, can retain the water inlet pipe, and can be connected to an automatic powder adding system and an automatic batching system.
Automatic Tilting Dough Mixer suitable for industrial production of various hard, soft dough and high-gluten dough, can automatically tilt the dough onto the automatic dough divider.
If you have any problems,please contact us freely.